Support for Students
At Westfield Academy, we ensure that our student wellbeing and mental health provision meets the needs of all students.
Within the Academy, we promote health and wellbeing through our PHSE and Form time programmes. We also have the following support available to students:
Mentoring
Counselling
Protective behaviours
Careers advice / guidance
Targeted workshops
Concerned about something in school?
We want to ensure that all of our students feel safe, secure and happy whilst in school. Here are some steps you can take to address something you are unhappy or concerned about:
Talk to your parents: they can then let us know.
Talk to your Form Tutor or another teacher you have a good relationship with: they can then pass your concern onto the appropriate person.
Speak to your Head of Year: they are on duty every day at break and lunch within the canteen / quad areas.
Report the concern to us: either with your name / form, or anonymously, by clicking here and filling out our online reporting form.
External support
We understand that, from time to time, students may need support from external services. Within the Academy, we promote use of the following services and agencies:
Childline: General advice for students (www.childline.org.uk/get-support)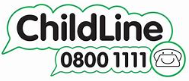 CEOP: Reporting online abuse (www.thinkuknow.co.uk)

Services for Young People: HCC services (www.servicesforyoungpeople.org)
FRANK: Substance misuse (www.talktofrank.com)

Kooth: Online counselling (www.kooth.com)
Healthy Young Minds: Mental health advice & guidance (www.healthyyoungmindsinherts.org.uk)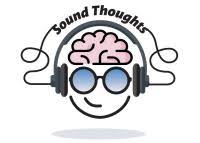 SHOUT 85258: The UK's first, free, confidential, 24/7 text support service. It's a place to go if you are struggling to cope and need mental health support (https://giveusashout.org/)

The Mix: A UK-based charity providing free, confidential support for young people under 25 via online, social and mobile (www.themix.org.uk/)

YoungMinds Crisis Messenger: A text service providing free, 24/7 crisis support across the UK. If you are experience a mental health crisis and need support, you can text YM to 85258 (https://www.youngminds.org.uk/young-person/youngminds-textline)