Support for Parents
Attendance & Absence Reporting Procedures
We recognise that as a school, we have a responsibility to support our parents / carers in obtaining appropriate support and guidance for their children. We strongly encourage and support good working relationships with our parents / carers as this helps create positive outcomes for our students.
Please see below some agencies and services we think could be beneficial in gaining support and guidance:
NSPCC: General advice on how to keep young people safe. (www.nspcc.org.uk)

Hertfordshire Police: Advice and information on crime prevention and advice on what to do if you or your child are a victim of crime (www.herts.police.uk/advice/advice-and-information)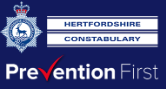 Healthy Young Minds in Herts: Part of the CAMHS umbrella of support, helping parents what they should do if they are worried about their child's mental health and when / how to seek professional advice (www.healthyyoungmindsinherts.org.uk/parents-and-carers)
Anti-Bullying Alliance: Gives parents practical advice on how to recognise and respond to bullying. (https://anti-bullyingalliance.org.uk)
Hertfordshire Families First Portal: Within this portal, you can access the directory for services across the country. Things included are: counselling, support with housing or financial needs, education and much more. (https://directory.hertfordshire.gov.uk/)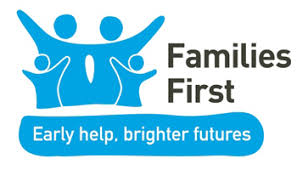 Services for Young People: Great for young people who want to engage with activities outside of school. Across Watford & Three Rivers, they hold youth projects daily. This is a great way for your child to expand their social circle & learn new skills (www.servicesforyoungpeople.org)
Family Lives: Offering a family support service in which you can speak to a trained family support worker. You can access this by calling 0808 800 222. (www.familylives.org.uk)

The Trussell Trust: Offers a nationwide network of food banks, providing emergency food and support to people locked in poverty (www.trusselltrust.org).

Leaflets: advice and guidance for parents
From time to time, we issue leaflets to parents on topical issues. These help provide advice, guidance and top tips on how to approach certain issues with your children.
Please see below for the latest information and guidance we have sent out via ParentMail.