Saturday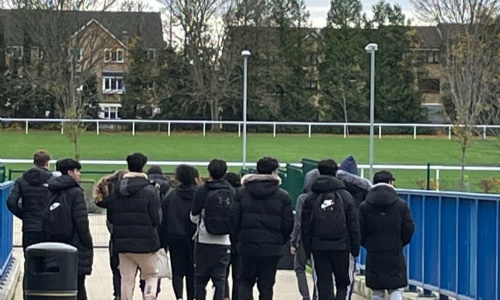 This Saturday I was in the Academy and I have to say, once again, how impressed I was with our staff and students.
We had 65 Year 11 students in for GCSE revision. (We didn't visit their homes and drag them out of their beds, they came of their own accord...mostly. They have been doing this for the last few weeks as well as after school revision.
Ms Russell (Head of Year 11) met them at the entrance, to support them with lollipops.
Mr Black, Ms Rafter and Mr Okufi - delivered 2 hours of intensive English, Science and Maths support. We also had a tuition company in today delivering a full day (9am to 4pm) of targetted Science tuition.
Alongside this I did also, sadly, have a number of younger students in for two hours of detention.
Whilst this was going on there were also a number of local clubs using our pitches and astro.
What am I trying to say? I guess I'm just reminding us all that school is no longer Monday to Friday. The fact that so many staff members and students are bothered enough to give up their Saturdays to prioritise GCSEs is heartwarming, and I'm grateful to each and every one of them.